Panel Pro Associates (PPA) is the Southwest's oldest independent supplier of SIP design, materials and logistical support. Located in Tucson Arizona, PPA has extensive experience in all types of residential, commercial and government construction and will be there from concept through installation supporting and servicing all of your supply side needs.
PPA is a longstanding member and supplier of SIPA recognized products and manufacturers
Panel Pro Associates, Inc. is a SIPA board member and North American distribution/dealer representative
At PPA, we pride ourselves on listening to our clients, and tailoring their package to provide them only what they need, giving them the most efficient and cost effective means of accomplishing their goals. Our manufacturing partnerships and in-house expertise enables us to be the most flexible SIP supplier in the industry, and while our cost competes with anyone, our commitment and service is second to none. We look forward to the opportunity to prove ourselves to you, and show you why both SIPs and PPA are your very best choices in today's challenging building environment.

SIP wall panels come in a variety of thicknesses and R-values (up to R-42), and offer a combination of unique advantages over any other building material on the market at a cost rivaling traditional stick frame construction. SIP panels interconnect by a tongue and groove method thus producing an uninterrupted blanket of insulation between your conditioned and unconditioned spaces. Superior strength, R-value, sound attenuation and speed of construction, as well as unlimited mounting locations and less maintenance, are just some of the benefits of this system.
SIP roof panels are capable of spanning upwards of 22' (!), and in addition to having all of the advantages described in "Walls", SIP roof panels provide designers and engineers the unique ability to greatly minimize the need for trusses, roof joists or load bearing walls. This saves time and money, and greatly increases available ceiling space.
While not technically a "SIP", these laminated OSB and EPS foam panels provide the perfect solution for anyone looking to easily add rigid foam insulation to any pre-existing structural surface. At the same time, these panels provide a new, clean OSB surface to attach your desired surface finish to. Basic profile dimensions are 8'x4', and thicknesses vary as per desired R-value or aesthetic.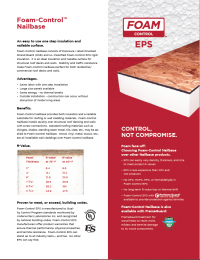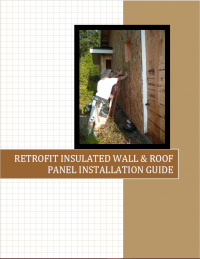 Since 1997, PPA has worked with hundreds of architects, engineers, designers, municipalities and SIP manufacturers. Quite simply, we know what is possible and what works ! PPA is owned and operated by a degreed engineer, and takes great pride in working with its clients to create the most efficient and cost effective integration of SIPs into their projects. Then, our design and drafting team creates a set of layout or "shop" drawings which in turn provides the blueprints for both factory panel manufacture and subsequent field installation and framing.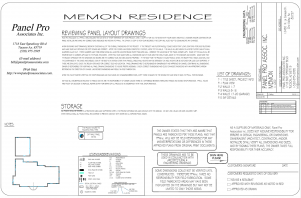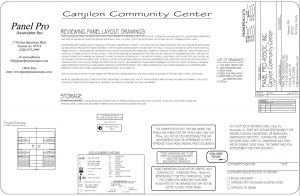 Want to save money, add sweat equity and don't mind getting your hands dirty? Ask about our do it yourself packages!
"The product has been easy to work with. An old guy (me) and 2 helpers stood the exterior walls up in 7 days including the headers. I don't think that was bad for inexperienced help!"
--L.M, New Mexico General Contractor.